Titles, niche words, and even job descriptions can be pretty confusing, especially when it's the first time you come across them. So let's start with the beginning – what is brokerage in real estate?
For a better understanding, let's talk about three other important terms that people tend to confuse. 
A Realtor is a member of The National Association of Realtors (NAR). 
A real estate agent is a real estate professional that's licensed and certified. They can't work independently, so they have to be under the guidance of a broker. If they want, they can become a Realtor by meeting the NAR's requirements. 
Although their responsibilities are similar, the difference between a Realtor and a real estate agent is that the latter is not a NAR member. 
A broker can work independently and can hire real estate agents to work under them. 
Now that we made things clearer, it's time to address the big question:
What is Brokerage in Real Estate?
A brokerage is a real estate firm run by a managing broker that operates on commissions. Anytime a real estate agent or a broker closes a successful deal, the buyer and the seller must pay a certain commission to the brokerage company. 
While a broker implies that one person is supervising the whole process, a brokerage firm means more brokers are involved. 
That means that a brokerage has a broader database to reach potential customers easier and conduct more significant operations. In many cases, it's possible for a real estate brokerage to offer better discounts than an individual broker. 
Sometimes, even the area of expertise can vary. For example, an individual broker is more likely to have experience in one niche. In contrast, a real estate brokerage can be specialized in more industries simply because they have more brokers.
Also, there are two different types of real estate brokerages: 
Franchise

 – some of the most popular franchises are Hommati, Regus, HomeVestors of America, Venture X, or Real Property Management. 

Independent

 – usually much smaller in size and with different branding guidelines than the popular ones.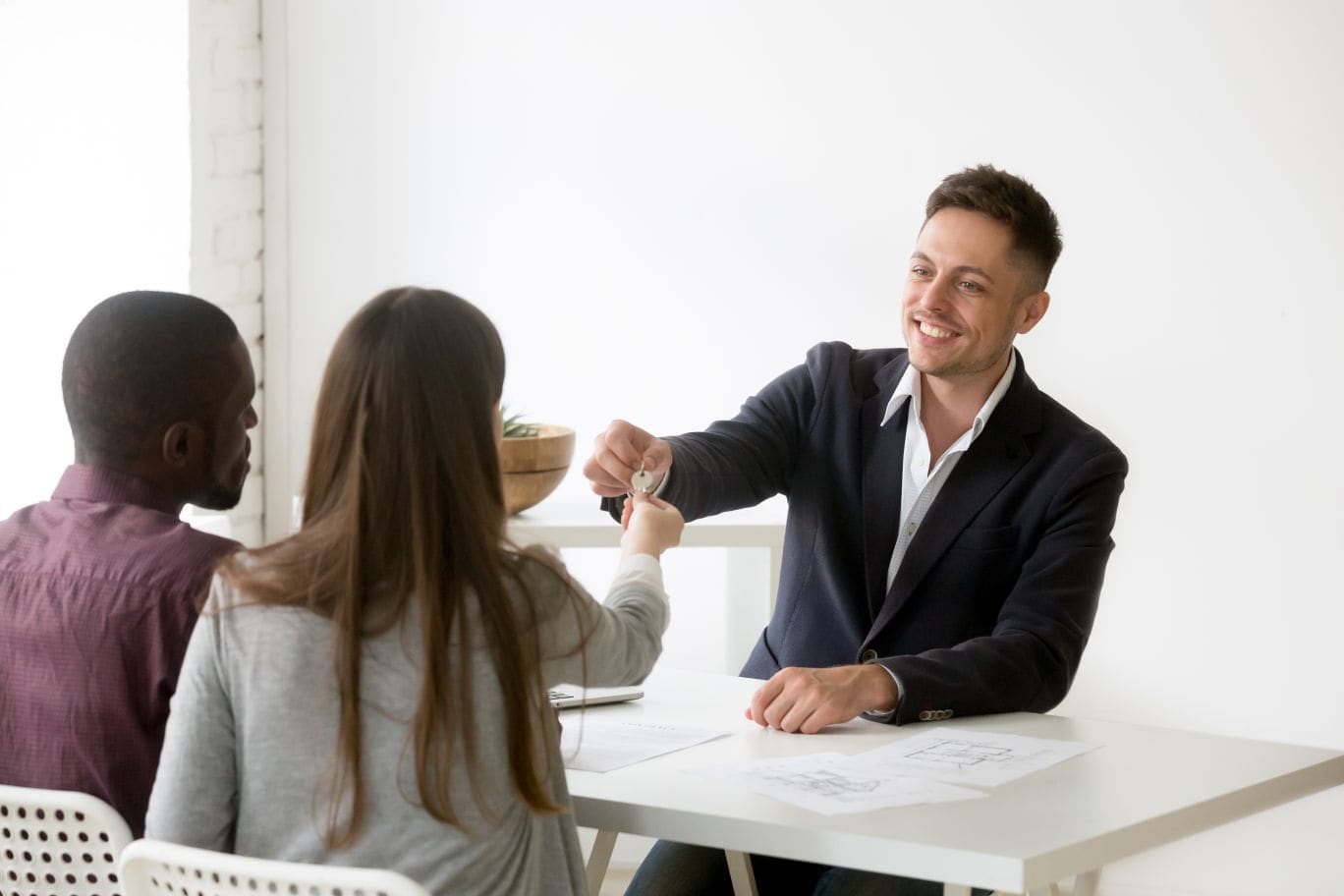 What Does a Successful Real Estate Brokerage Look Like?
Studies show that the real estate brokerage industry is worth around $156 billion. So there's no wonder that so many people are really into this niche. 
However, having a successful real estate brokerage is not easy. Besides contact work and high-quality marketing techniques, you'll have to meet other requirements too: 
Paying brokerage fees 

Getting a real estate license 

Passing a broker's exam 

Studying and researching market trends
What's more, you need to do thorough competition research. From commission rates to better prospects, a managing real estate broker is constantly networking. 
And last but not least, having a professional and skilled team passionate about real estate is essential. A real estate brokerage can't become successful because of one person. In many cases, working in a talented team will take the company to a whole new level.